X41 NEXT GENERATION
CLOSED CIRCUIT REBREATHERS
ONLY HIGH TECHNOLOGY DIVING
X41 is the evolution of C21 rebreathers originally designed by Bruno Marchetti (San-o-Sub founder) with the support of qualified companies, which are widely used around the world by professional users. X41 is characterized by the cutting edge technology for light closed circuit diving systems, ensuring high level of performance, low magnetic and acoustic signature, stability and reliability.
The system is currently under final stage of development, which has been conducted following the new requirements of the final users for designing the best rebreather using the technologies available nowadays.
Particular attention has been used for keeping the size and weight as small as possible, compatibly with all the applicable STANAGs and CE rules. X41 is conceived to be modular and to offer easy reconfiguration depending on preferences or intended use.
X41 has a radial scrubber of the highest efficiency and is fully mechanical therefore it is simple to operate, ultra-light, reliable and requires very little maintenance (no battery, electronics or sensors to replace). It is designed to operate in shallow dives using pure oxygen or Nitrox mixes.X41 is available in both oxygen and mixed gases configuration and it can be donned both frontally or on the back of the diver. The rebreather also includes an integrated buoyancy compensator of the latest technology.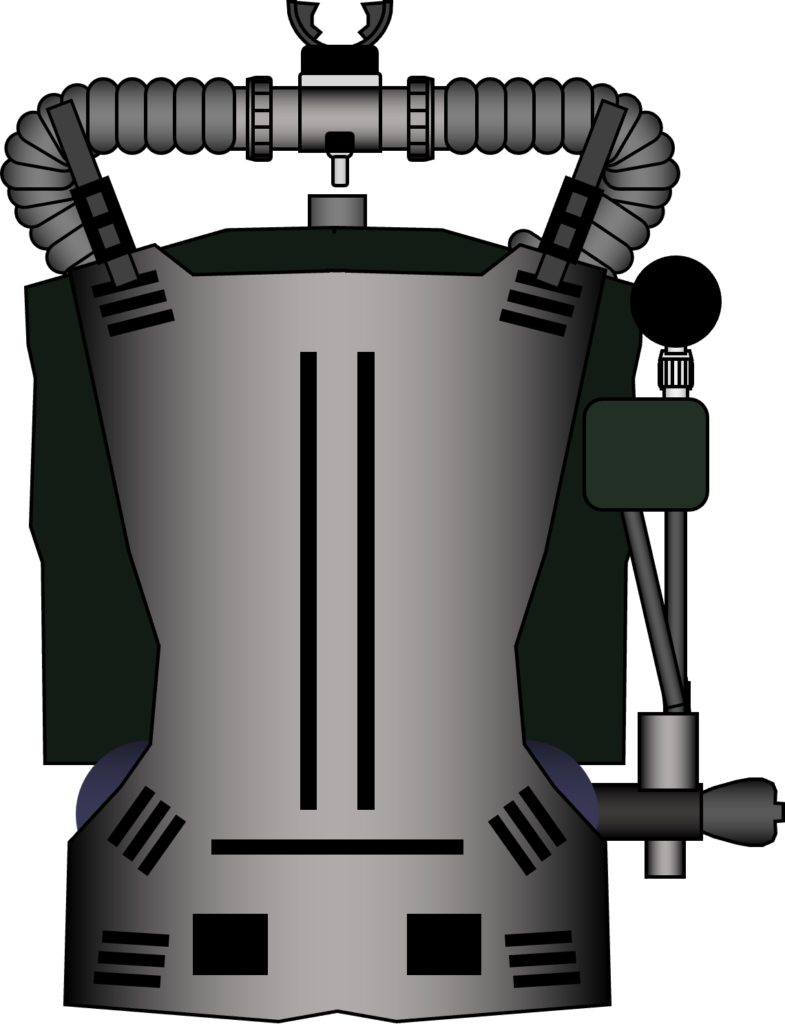 Extremely compact hydrodynamic design
High stability and safe use
Soft shield to minimize size
Closed circuit (+ semi-closed for Nitrox)
Very light weight
Radial soda lime scrubber
Fully mechanical (no electronics)
Three different Nitrox flow nozzles
Oxygen – nitrox switch during the dive
Separate inhalation-exhalation counter-lungs
Manual or Automatic "hand-free" operation
Second stage pressure trim
NATO, EN250 & 89/686/CEE standards
TECHNICAL FEATURES
(DEPENDING ON CONFIGURATION)
PLEASE CONTACT US FOR SPECIFICATION
San-O-Sub MBB, via Leonardo da Vinci, 168 – 20090 Trezzano s. N. (MI)
Tel: +39 02 4452075, Fax: 02-4450634, Email: sanosub@sanosub.com, Web: https://www.sanosub.com
Company confidential – The company reserves the right to modify the present information without notice.